These infinity scarves can be made in less then 30 minutes!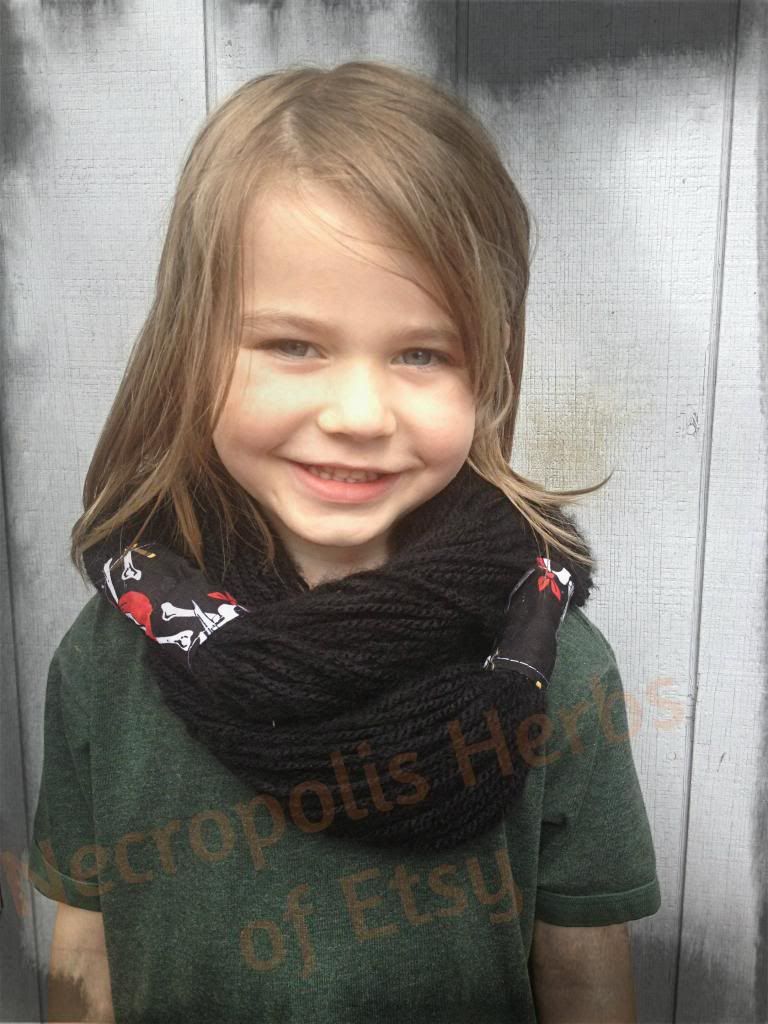 For a child's size simply put two kid's chairs next to each other. The back is your frame. Tie the beginning strand to a piece that's been wrapped around and continue until your yarn is all wrapped around.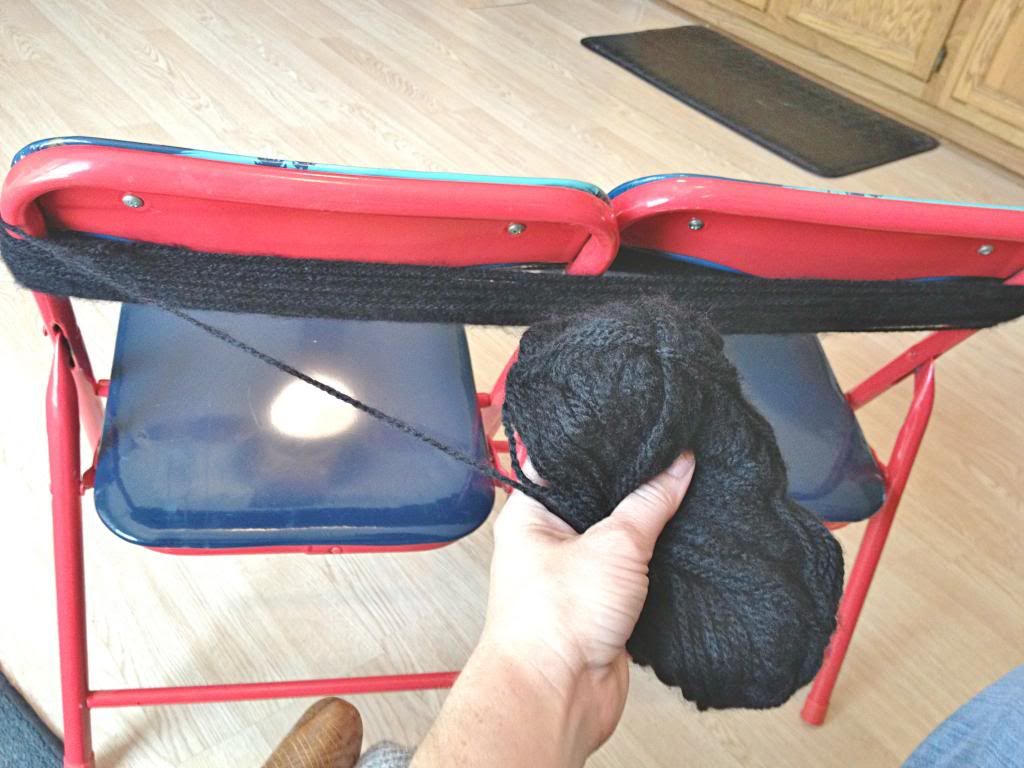 As you wrap, the chairs want to move. Keeping a foot on one of the chairs will keep it secure.
You have the end strand tied tight. Now lay it on the floor in a triangular shape. Tie a string around each corner.