'New' Uncut Vintage McCall's Mod Jumper Sewing Pattern #6681 circa 1993. Size GW 22-24-26
From the envelope: "Misses' Jumpers : loose-fitting jumper with neckline variations has back zipper; jumpers B, C, E F have dropped waist bodice sewn to a pleated or gathered skirt."
Size 22, 24, 26
Back waist length: 17.5 17.75 18 inches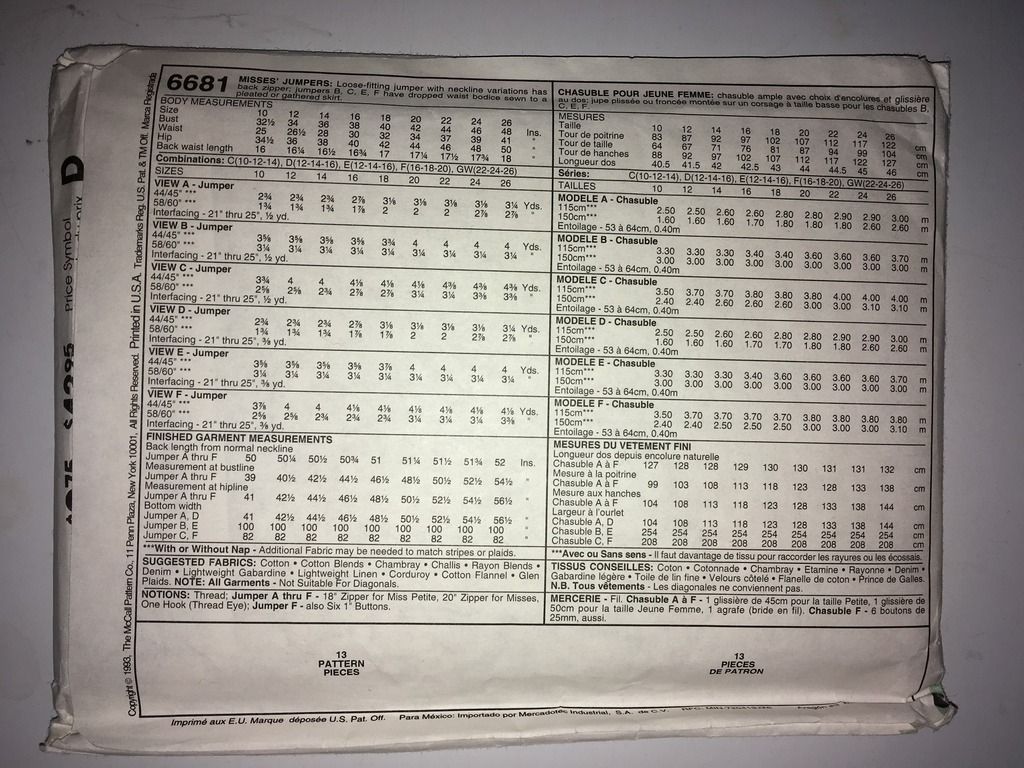 Ships out same day. Has been in non-smoking storage since 1993. Envelope in excellent condition. Purchase safely with PayPal. All patterns I sell are guaranteed.
$7.00 and Free Shipping in Continental USA